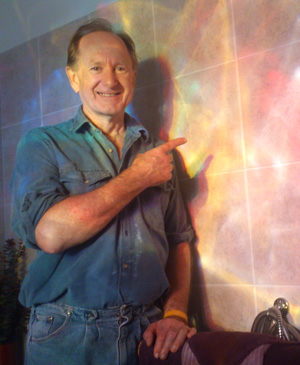 Laber of Love Bodywork & Massage
Timothyray Laber, LMT, CNMT
Cranial Release Technique Specialist,
Florida License # MA6098
Massage Establishment License number: MM12821
Licensed in Florida 1985
Certified Advanced Neuromuscular 1987
Cranial Release Technique Specialist 2011
Clinical Massage Therapist 1983-1987
Private practice 1987 till present
Practice Philosophy: Always a student. Learning from every client with every session. Everyone is totally unique and each treatment is viewed as a privilege. Communication is a multidimensional experience between who we are as spiritual beings, first. Along the way, our minds and bodies also add their opinions and all are respected and granted expression. Harmony is the aspiration.
Perfection is also admired wondered about and possibly even dreamed about. Love is the formula and recipe for this attunement. It is never demanded.
Why I do what I do: My Grandmother put my feet, quite literally, on this path in 1963 with my first three foot massage therapies. Little did she know, or even myself, at that time, that this beginning would develop into a lifetime commitment to advanced level bodywork.
I do this work because I love it and have more fun everyday sharing what seems to work with more and more wonderful people, hence the name of "Laber of Love Bodywork and Massage".
I am an advocate of LOVE and would love to begin relieving your pain.
TR